The April 2012 issue of Popular Mechanics magazine calls Adobe Flash "buggy, insecure and resource-hungry", without their typical supporting evidence.
Guide to Online Marketing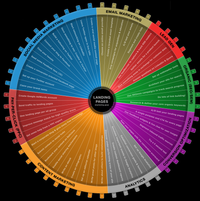 Here's an inforgraphic I found while trolling Pinterest today.
I found it very helpful, and used the embed script provided in order to share it with you here.
Click on the image in order to read the full version.

Unbounce – The DIY Landing Page Platform