Without a solid QA review system in place, each application you release will likely distract your team from concentrating fully on the next one.

In a real factory, nobody would expect those who assembled the product to also inspect it. Nor would the customer to be happy in the role of reporting defects. Why should your application development process be any different?
Nonfat Media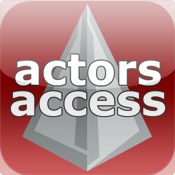 Nonfat Media – Breakdown Svcs. Los Angeles, CA
http://actorsaccess.com, http://breakdownexpress.com, http://showfax.com
Development Manager
Deliver new AIR and Flex applications to improve customer experience, like web cam based actor audition tool
Hands-on programming. Design front-end components and back-end API interface.
Bring volume e-commerce applications into PCI / DSS compliance and avoid penalties.
Manage development team, introduce process methods and report directly to partners.
Flex 3, ActionScript 3, SQL-Server 2005, HTML, CSS, JavaScript, AJAX, ColdFusion 8, Video Encoding, Adobe AIR, VSS, CFReportBuilder