No waiting for those pesky tax laws...

The U.S. Bureau of the Public Debt will accept your donations now!
⇒

Voice
Brother's Birthday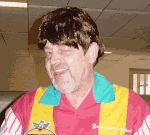 Actual voicemail message left for my brother while he was out with his wife on a nice birthday dinner.
I'll admit my inspiration was an old Saturday Night Live routine with Bill Murray.
Telephone quality
Listen to the message