Introduction to web application QA testing basics. Please try to break our stuff.
⇒

Voice
Brother's Birthday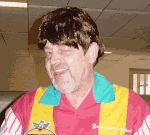 Actual voicemail message left for my brother while he was out with his wife on a nice birthday dinner.
I'll admit my inspiration was an old Saturday Night Live routine with Bill Murray.
Telephone quality
Listen to the message